Jingle Bells, Jingle Bells, Jingle an Essay!
    People might dislike their birthdays due to the thoughts of getting old but it is hard to find a person who would not love Christmas. For most people if not all, this is their favorite holidays and each year, they look forward the day when they can get together and spend a nice time with their families and friends sitting around the table full of food, talking, laughing, exchanging Christmas gifts 9one of the reasons why children love this holiday so much) singing Christmas carols.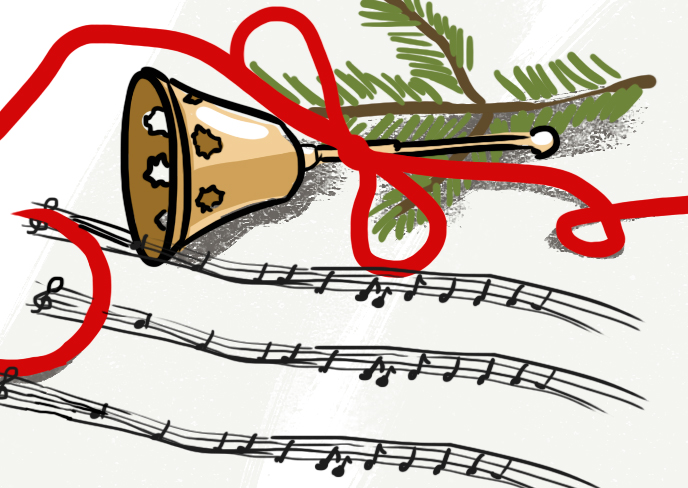 There are people though who are not that excited about the holiday because of being either poor, which means no good food, no Christmas tree and no presents, no laughter, no fun or simply greedy people who could have a few tables covered with delicious food, a few Christmas trees, loads of presents, laughter and fun. The idea of spending much money on one day, on other people and gifts for them, make such people feel sick. Literature knows plenty of examples where such people were in the center of the stories.
     Let us take a Christmas Carol by Charles Dickens. A reader sees an old greedy man, who does not have a family of his own, does not have any children and does not feel any excitement about Christmas. Scrooge has everything. He is rich. He has a trade bloc. He knows how to earn money. In very deed, no money – no holiday because presents are impossible to buy and festive table is impossible to set with empty pockets. Everyone needs money. Poverty and misery are very unpleasant. Dickens shows how ugly poverty and darkness are.
     They are depicted as small children but these children are ugly, wrinkled, skinny and ragged. This is how unattractive poverty is. Nobody wants to be miserable. Scrooge though is no better. Despite his wealth, he acts himself like a poor man saving however, he can so he has no holiday, no gifts.
     Scrooge experienced some real happiness when he was able to do some good deeds. He made a gift to Bob`s family getting them a big turkey visiting his nephew himself. He began smiling and do good things. He felt a certain warmth because of doing so and Christmas became his favorite holiday.  
     Our families are the most important things we have in life. Everyone should want for their mothers, father, grandparents, aunts and uncles, brothers, sisters and cousins to smile and be healthy. Getting together even without any presents but with a good mood should be the best time spending ever. It is very good of Scrooge to understand his mistakes and to correct them.
     Getting acquainted with Charles Dickens`s A Christmas Carol main character Scrooge, we observe an unattractive type of person. Scrooge was a real cheapskate. He could make people feel bad. He was greedy, solid and sharp like a stone, secret and looked like a clunker.  
     Scrooge had this cold way of look one could freeze. Are we scared of the snow, the storm, the hurricane? Yes, we are. Even though change at times but Scrooge never did. Even seeing eye dogs were scared of the way he looked. In a word, it was a very bad man. Dickens described him from the very beginning for the readers to see that there was nothing beautiful about Scrooge.  
     Marlee`s ghost and three spirits decided to help Scrooge to change. He saw himself small and lonely, his kindhearted sister and Bob`s family. Also, he saw his death and understood that no one could say a single good word about him. That is why he decides to change and became generous and fun. He realized that good deeds and kind heart are more important than flint skinning and rudeness.
     There are people like Scrooge in the past. There is nothing left but to feel sorry for them. Those are unhappy people. Let us wish them to be happy and generous. One should have a kind heart, smile at people, which will make it to where everyone would feel brighter and merrier. 
***