A Few Words About Good And Evil Standoff
    Our previous article was about poverty. Interminable controversy of good and evil does not always end up with a fairly victory of the good. Because if one does not explain a child since early childhood what good is, a shallow-hearted egoist will grow out of this child. There is one step between love for nature and love for people. A breakdown of this balance will lead to a loss of this step on the way to harmony and bring catastrophic consequences.
     A child tread down a flower on the playground today. A teenager will beat a street dog tomorrow. What will happen the day after tomorrow? Who is responsible for global evil? The answer is obvious – every one of us. A bad person committed an act. A good person noticed but did not say a word because of having heart at heels.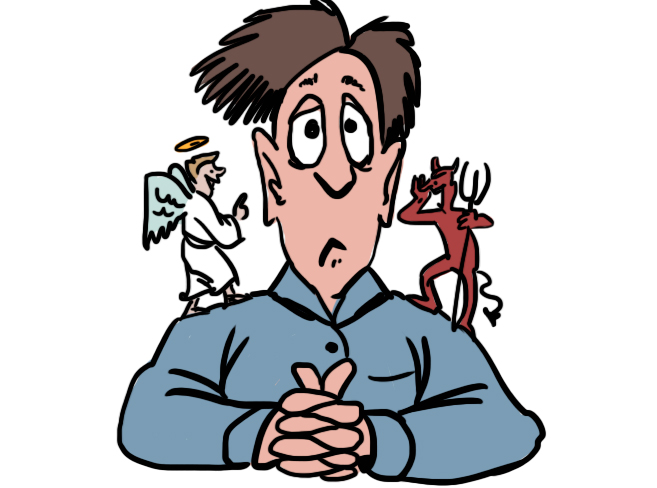 Human kindness very often becomes a dispraise. For example, an old lady feeds a tiny homeless kitten in the yard. A woman passing by stops and begins lecturing the old lady for insanitariness. A child, holding his mother hand, is very eager to pet a tiny fluffy ball, but his mother`s opinion puts down roots into his conscience: both, a kitten and an old lady are something bad. Our writers are happy to assist you!
     Perception of the world and connection of a human being with nature are carried out through kindness. Beautiful flowers, majestic trees, emerald meadows, mountain peaks, Cote d'-Azur of the seas and oceans will touch the hearts of kind people only. Others will consume unfeelingly hollowing out planetary resources. If there are no kind deeds, the beauty, which are to save the world, disappears. Earth will look like soulless heavenly body, which flies mechanically to its destruction in the Universe.
     Let us adore kindness. Environmental specialists unceasingly fighting for purity of environment. Animal activists who rescue left to sink or swim, dumb animals. Doctors, who save lives for a simple "thank you". Teachers, who have become our kind and wise mentors. True military officers, who defend native land. Honest police officers who protect us from criminals. Skillful builders constructing new cities. Scientists who make our life easier with their genius discoveries and all the open and kind-hearted people.
     Let the kindness stream diligently from our eyes, from our hands, from our souls. Let us not be afraid to share our kindness unreservedly. It will come back again so our souls were fulfilled with up to the brim again. Our service will be happy to help.
***