Social Media Essay: Importance of Social Media
     More and more people are interested in what social media is. In our previous article, we were discussing personal goals, you found useful and interesting hopefully. It is hard to imagine life without social media nowadays just as well especially if to take into consideration all the variety and diversity of ways to receive information.
     Internet has begun conquering the world. The number of people using Internet grows day by day. It is another story though. Our writers will be happy to tell more upon it in a form of an essay dedicated to Internet resources if required. Feel free to apply for help and you will receive it as easy as you receive information for your entertainment at leisure time.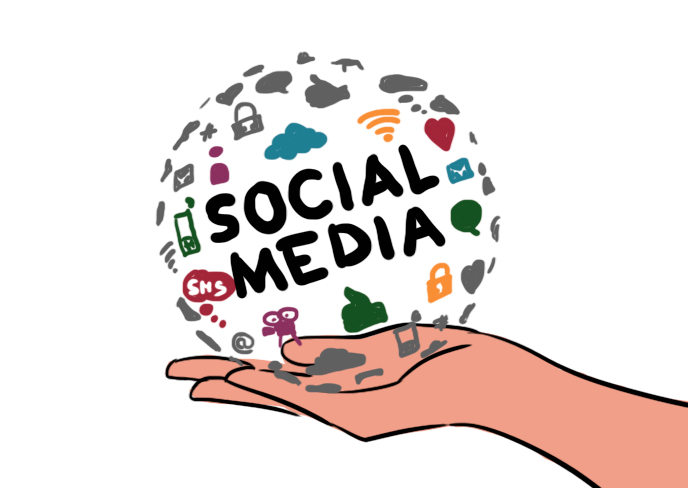 What is social media? It is a set of online technologies, which make it possible for users to communicate. Communication may be of any form – users may share their opinions, experience and knowledge, interact with each other, set contacts, also share news, information, video, photo, music and links.
     Everything began from electronic advertisement boards in the end of 70`s. They were the first type of sites, which allowed users to enter the system and communicate with each other, even though quite slow comparing to what we have now.
     Then such online services as CompuServe and Prodigy came along. Those were the first and truly serious attempts to access Internet. After that, the world got to know I Seek You (ICQ) and Internet Relay Chat (IRC).
     Dating sites are considered to be the first social networks.  They started to appear almost at the very same time people began using Internet. They allowed users to create accounts (usually with photos) and connect with other users.
     Early social networks appeared at the tail of dating sites but there was nothing remarkable about them. LiveJournal was launched in 1999, which took different approach to the notion of social network. It was designed as a new social network of constantly renewed blogs.
     Furthermore, huge achievements in the area of social networks appeared, Friendster, LinkedIn, MySpace, Twitter and of Facebook of course.
     Social media went through a long way from electronic advertisement boards to huge social networks. They keep developing every day. This niche will keep on developing with big social networks and sites changing almost each day. There are seven sorts of social media among which are Internet communities, blogs, virtual games, social networks, common content communities, common projects, geosocial services.
     Peculiarities of social networks:
Accessibility of information;
Private space minimization;
Absence of space limits;
Operational efficiency (real-time reaction).
Our service would want to add few more words on usage of social media. Overwhelming majority of marketing experts (88%) already use social media for advertisement of their brands and goods. This kind of advertisement started to be put into practice not that long ago. Interestingly, that self-employed people (90%) more tend to use social networks than employees (81%). Self-employed entrepreneurs have rather suspicious attitude to social networks. Main entries were connected with the fact that on their point of view administrators and moderators of such portals are unable to control posted content. Neighborhood with erotic content potentially dangerous for a brand as long as it might cause unwelcome associations and scandal stories.
Twitter, blogs, social networks, LinkedIn and Facebook are the most significant social media for advertisement of one`s own business.                  
***