Oedipus The King Essay
    Most people have faced with Oedipus by Sophocles and the tragedy of this king going through school curricula. It is classic piece, which is a must-know among the rest of classic pieces of literature such as the Odyssey by Homer and other epic poems.
     Moral self-determination of personality is in the center of the poem. What Sophocles tries to say through his piece is a matter of global scale. Let it not scare you off, dear Reader because it is truly worth of being read.
     You have no other option once you were assigned to write an essay on a tragedy of this hero. Essay about Oedipus the king is your chance to become more sophisticated and to make those who are to read or hear your essay after it is done more knowledgeable.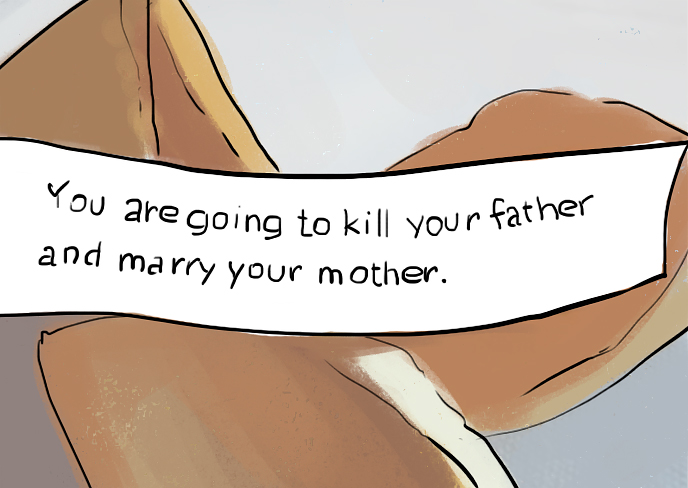 Oedipus leaves his hometown basically foredooming himself for certain ruin. The gods predicted him that he is to kill his father and get married with his own mother. He thought he found a right decision leaving home. He did not understand the main point though – the gods determine facies of one man`s destiny, its direction, one of the possible hypothetic versions of the reality, which is to come. All the rest depends on the person himself, on his personality and what is hidden inside of him.
     With the prophesy, the Olympian gods pointed out that Oedipus is capable of killing his own father and marrying his mother, which is why he should always keep his ears open to prevent those terrifying capabilities truly to come out. He took everything literally though without seeing the truth. The very last moment only, the moment of spiritual enlightenment, he realizes what how blind he was and put his eyes out.
     Doing so, he expresses the basic idea of the tragedy that it is not gods who decide someone's fate but people themselves. Fate, inevitability are nothing comparing to a man who understands and realizes his ethic and spiritual self.
     Sophocles let alone Aeschylus and Euripides made a great contribution into development of ancient Greek tragedy. Out of many (more than 120) compositions by Sophocles, 7 tragedies only and 1 satiric drama without taking the pieces into consideration stood the test of time.
     There was a fragment of a Pathfinder drama found in Egypt in the middle of XX century. Cadmian mythos are the most popular among which are Oedipus the King, Oedipus at Colonus and Antigone. During rather small period, Greek tragedy went through a significant evolution. Its development was passing through a path of complication and theme widening. Aeschylus put in the second actor. Then Sophoclus puts in three actors but a dialogue between the two remains dominant.
     You could not know all that if you were not given an assignment to write upon an ancient Greek tragedy. You must admit that it is very captivating and your interest will serve you well accomplishing the assignment.       
***