Literary Analysis Essay a Rose for Emily
     It is interestingly enough who or what, in your point of view, is the main character of the novel A Rose for Emily written by William Faulkner.Mysterious Emily is buried at the very beginning of the novel. The story itself is as if told by the inhabitants of the Jefferson town. We find out about the tragic destiny of Emily in accordance with the rumors. One cannot help but wonder why such a story telling.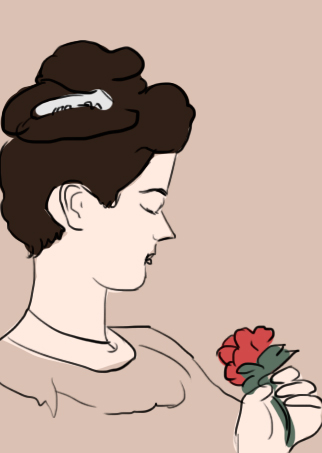 Rumors and prejudice played a pivotal role in Emily`s life. She is a relic of sorts, an antediluvian, Jefferson town cares for and treasures. From the very beginning, she turns out to be in thrall to the role, imposed her by her father at first, then by the rest of the inhabitants. While the whole country goes forward, Emily should maintain good public relations and live as if some kind of fossil residues in her family`s house.
     A special symbolism of the story is connected with the period of history when everything is happening – first decades after the civil war between North and South and abolition of slavery. By no means has Emily whose family not that long ago kept plantations and slaves fallen in love with a slave who is obviously a symbol of factories and plants of the north. There is a little but a piece of American history opening up in this love story.
     The novel was published on April 10, 1930 and it was the first novel by Faulkner published in a national magazine ("Forum"). Faulkner said the title of the novel to be allegoric. We see a tragedy of a woman, an irreparable tragedy, consequences of which are impossible to change. The author feels pity for her and with a title he as if sends her his greetings like a come to hand salute. In such cases, women are given roses while men are provided with a cup of sake.  
***