A Streetcar Named Desire Essay
     It is always interesting to work upon a literary piece when one happens to like it. A streetcar Named Desire by Tennessee Williams is not an exception. There is even more of a pleasure if to take into consideration the fact of not much of a volume.
     The bigger the piece, the more work is ahead – to study it thoughtfully, to collect data, to make references list ready, besides that, the approach itself is more global. One should take it seriously anyway. No matter what piece is under discussion. The characters of the novel are many-sided. It is clear that many things in his novel, despite the realism are figuratively symbolic. It is quite vivid piece though.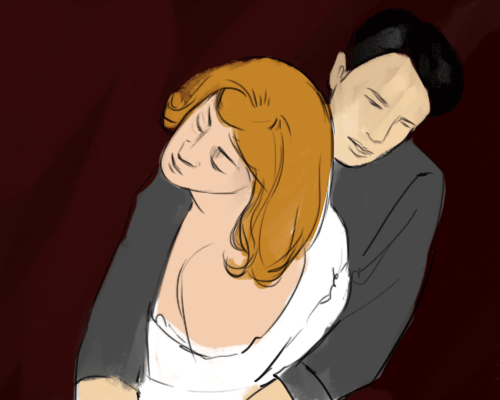 One is able to feel that the author loves the characters no matter what. There is a respect for their inner worlds based in the approach of the author. One sees stories behind the characters, some psychological layers, a sexual theme is also important, even though it goes through like something an underflow in many things.
     A lot may be interpreted in accordance to Freud in the novel – story of Blanche for example, contradictory if to take into account the fact of her behavior. The playwright makes visible many of different nuances – words, gestures, behavior, and also a strong symbolic layer for example music, etc. All of the above naturally complement the plot of the story.
     Generally, A Streetcar Named Desire is a marvelous play, which is worth of being read. Blanche Dubois is the heroine of the play who attained a triumph success on the scenes of the best world`s theatres and who has become classic of American theatre. She is classified as classic heroes of Williams. It is some sort of a lonely victim or an outsider, who does not accept norms, ruthlessly imposed by the world.
     Williams presents a moment when forced to leave her native town, Blanche Dubois seeks refuge of her sister Stella who lives with her husband Stanley Kowalski on the shabby outskirts of New Orleans in a cramped little flat on the street with pompous name the Elysian Fields. After their parents' death and Stella went to the town to seek better life, a family nest – "Dream" plantation was left behind. The house was gone to disburse a loan. A tragedy of marriage is behind Blanche Dubois. Allan she loved so much, a young poet and a pretty face turned out to be homosexual. He committed suicide when he found out that Blanche knew his secret. After his death, Blanche tries to forget everything through casual relationships, throwing her cap over the windmill, so the town she lives in becomes scandalized with her adventures. This is how she turns out to be at her sister`s place. Kindhearted, amenable Stella fitted herself into low surroundings pretty much. In the eyes of nervous, sensitive, high hat Blanche, marriage of her younger sister seems to be a misalliance: Stanley is of humble parentage, just a work dork. And she, smart, sophisticated, kind, delicate Blanche – with unjustified and double arrogance (a relic of former aristocratic ambitions) begins to disparage the person almost from the very first meeting under whose roof she found herself a shelter. While Stanley who used to be a rightful owner of his house and to run things with his friends, can hardly bear the presence of drop-in unwelcome guest. Both sides are warlike but the heroine throws down a challenge who by her own deeds makes a inevitable fatal conclusion closer.     
      Stanley gets evidences of Blanche`s implausible past and opens up the eyes of kindhearted bachelor Mitch who was impressed with charm and charisma of Blanche. He breaks up with her. In addition, Stanley makes a gift for his sister-in-law, a bus ticket to Loral city she escaped from. Stanley rather ruthlessly smashes her fantasies, scoff at her "noble", "of high society" pretensions worth of the worst ragman. Stanley wishes for destruction of the world Blanche keeps on living in.         
     Peculiar for the playwright interest for deep subconscious layers of psychic have found a reflection in the cruel, fatal relations between Blanche Dubois and Stanley Kowalski. Moreover, a collision of weakness and strength are there too, which has always been interesting for Williams. 
***