Essaying Oneself: Steps on How to Get to Know Oneself
     Essay is a genre, which is based on self-observations, ones sensations and feelings. Using the main rules of its writing, one is able to create precise enough self-portrait, which will be of a great interest not for a reader only but for its author him/herself.
     It would be logical to start with your name, your surname, to tell about your parents, foster parents if any, grandparents, siblings, cousins, aunts and uncles, everyone who is considered to be a member of your family all the way down to your pets. Domestic animals are also a part of our families no matter how tiny they might be. Speaking of them, you let a reader know about how sensitive and caring you are, about your attitude to your family, flora and fauna.
     Being assigned to write a paper upon oneself, people react in a different way. Some might think that it is the easiest what s/he could get to write on. Others might think though that this is the hardest they could get as long as people tend to know them rather badly and when they are asked to describe themselves, during a job interview for example, they are stuck and say something like let my friends do the job. Indeed, who could do it better than our friends but you cannot ask a friend to write an essay for you or can you? Of course, if that is a true friend with outstanding writing skills and some good imagination, s/he could help you without even questioning. Far from everybody is so lucky to have such a friend but true friends is another story.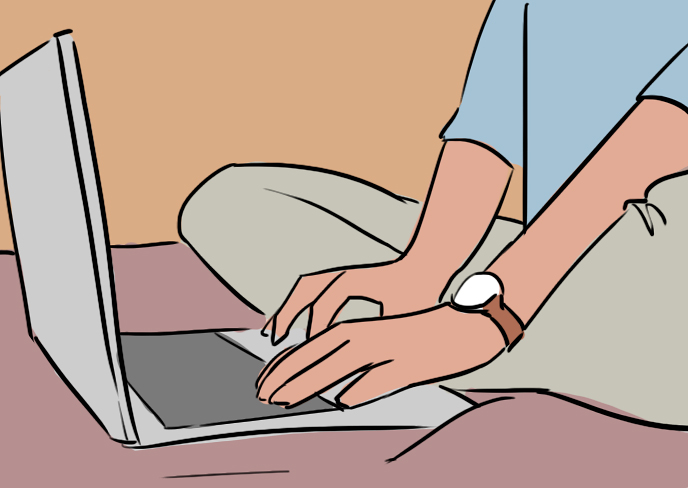 There should surely be a structure so your paper was not looking like a sloppy mess. There have to be some talking points depicted shortly; any thought should be confirmed with proves, which is why an argument follows every talking point.
     Arguments are facts, grassroots phenomena, events, real-life situations and life experience, scientific evidence, references to scientists` opinions and such. It is better to provide with two arguments the least in favor of every talking point. One argument may be rather flimsy; three arguments might make your paper look and sound rather heavy for a genre, which is supposed to be short and figurative.
     Thus, the essay assumes a circular structure (the number of talking points and arguments depends upon a theme, logic plan and logic of a thought`s development):
Introduction;
Talking points, arguments;
Talking points, arguments;
Talking points, arguments;
Conclusion.
     While working upon your self-essay, you should also take into consideration the following:
Introduction and conclusion should focus one`s attention on the problem (you let a reader know of the problem in the introductory paragraph while it is summarized in the conclusion paragraph).
Paragraphs, main lines should be indent; the logical connection between the paragraphs is required.
Tone of voice: emotionality, expressivity, artistry are basic for an essay. Specialists think that brief, simple, different by intonation sentences, competent usage of "the most modern" punctuation mark - dash make it work. Admittedly, the tone of voice reflects a personality`s peculiarities, which is something one should keep in mind.
     Ask yourself how you are different from others, what makes you different, what are your strong points and weak spots. What do you do for a living? What other activities are you interested in? Do you have any hobbies and if yes, what are they? Mention about your failures too.
     Avoid overloading with information, too long phrases, pleonasm, tiresome prefaces, bad check in. essay is supposed to be short, precise, with a simple composition, easily-get-able.
     There are so many variations of an essay: philosophical, literal-critic, historical, artistic, literal-publicistic, spiritually religious by content and reviews, lyric miniature, note, diary`s pages, letters by literary form. Essays can also be descriptive, narrative, reflexive, critical, and analytical.   
***